JHFCU makes checking easy with:
Cash Back on select transactions2
Visa® Debit Card with surcharge-free access to over 50,000 ATMs nationwide
No Annual or Monthly Fee
No Minimum Balance Requirements
Earn Dividends on your entire balance
Free Box of Checks3
Free Incoming Wire Transfers
Free E-Services – Online and Mobile Banking, Check DeposZip®4, Bill Pay, MoneyDesktop
And JHFCU'S PERSONAL SERVICE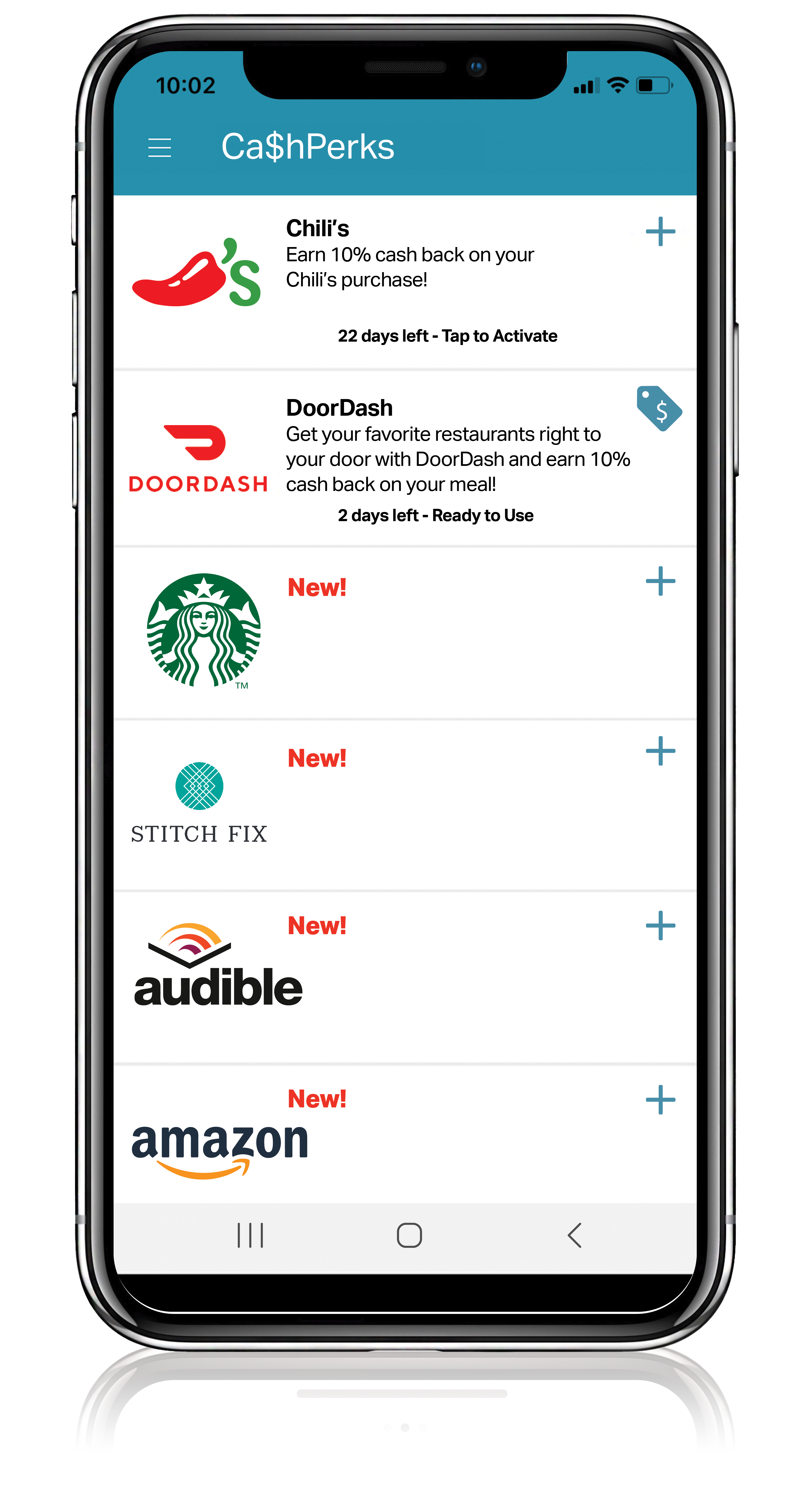 We don't think you should have to choose between free checking, dividend checking, cash back checking, or any other option. So we've combined all of your favorites into one great Checking Account!1


How to Apply:
If you are already a member of JHFCU and would like to open a checking account, please print and mail in/drop off a Checking & ATM/Debit Cards Application.
If you are not already a member of JHFCU and would like to open an account, please fill out and submit our Membership_App and:

Copy of your work badge (who can join) or other proof of eligibility (college students - JHU confirmation/welcome email, student ID, class schedule with name on it, or JHU tuition bill with name on it),
Copy of valid government-issued ID or passport (If the address on the ID provided does not match the home address on the application proof of address may be required. Examples of proof of address include: a major utility bill or lease agreement reflecting the address on application.)*,
$25 minimum deposit for the savings (all members need a minimum balance of $25 in savings in order to maintain an account; it's what makes you a member),
Mail to any of our branches, drop it off during normal business hours, or place it in our drop box at the East Monument St branch.
Note: If you would like to begin direct deposit or payroll deduction and are a Hopkins Employee, you may include those forms with your application. Non Hopkins Employees - You must still contact your employer and authorize that your payroll deduction and/or direct deposit be sent to JHFCU.
*College Students - If your home address does not match your ID, please send us a copy of proof of address (ex: a letter from your college with your address on it, a lease agreement, or utility bill.). If you do not send a proof of address, you will have 60 days from when the account is opened to supply this information or the account will be closed. No checks or cards will be issued until proof of address is received.
1
Checking available to members age 16 and older; some restrictions apply.
2 Each offer comes with terms and limitations. Minimum purchase may be required; see offer for details. Some retailers limit the amount per offer, but there is no limit on the total amount you can earn from multiple offers. Cash back will be credited to your account the last day of the following month from which it was earned (e.g., cash back earned on purchases made in July will be credit the last business day in August). To opt out, simply click "Stop Receiving Offers."
3 First book free; free book every year with E-Statements, Bill Pay, and Visa Debit Card.
4 Must meet eligibility requirements.