How You Can Benefit from an 80/10/10 Mortgage
✔
Put 10% Down
This hybrid loan, also known as a Piggyback Loan, offers flexible funding.
✔
Avoid PMI
You don't need to pay costly private mortgage insurance needed for other loans.
80/10/10 Loan Details
An 80/10/10 mortgage is a flexible tool that lets you finance your home loan through three sources, so you can keep more of your cash for other purposes.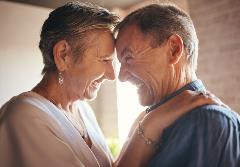 80% comes from your first mortgage.

10% comes from a second home equity mortgage.

10% comes from a cash down payment.

No private mortgage insurance (PMI) is needed even if your down payment is under 20%.

You can choose a term of 10, 15, 20, or 30 years for your first mortgage.

Both first and second mortgages will be fixed-rate so your payments stay the same.

Local loan servicing means you'll always know who you're dealing with. Plus, we'll maintain your escrow account for taxes and insurance.
JHFCU 80/10/10 loans are available for primary residences in Maryland, Virginia, Washington DC, Delaware, and Pennsylvania.
Apply Now
★★★★★
"The loan process was fast, easy and flawless."
– Marie C., Baltimore, MD
Features of Your 80/10/10 Mortgage
Dedicated Service
Our experienced loan officers can guide you through the process.
Convenient Payments
Simply transfer funds from your JHFCU Checking or Savings.
---
Learn More About Applying for an 80/10/10 Loan!
---
Mortgage Loan Resources
Other Home Loan Tools to Suit Your Needs
HomeFree Home Loan
If you have significant equity in your home, you could enjoy the benefits of a refi without the closing costs. Potential to lower your rate or change your term.
Learn More
Home Equity Loans and Lines of Credit
Leverage the equity in your home to pay for renovations, weddings, college, debt consolidation, and more.
Learn More