In response to the coronavirus/COVID-19 pandemic, Johns Hopkins Federal Credit Union is taking steps to protect our members, employees, and community. We also remain committed to doing what we can to help our members, and will continue serving you in a way that helps prevent the spread of the coronavirus. . See below for adjustments we have made to our operations as well as changes we have made to assist our members through this challenging time.
Branch/Call Center/Loan Department Changes:
All Branches are temporarily closed to the public.
Our Bayview Branch Drive-Through will remain open at this time, with extended hours from 8:30 – 6:00 Monday – Friday. The Bayview branch is located next to the Alpha Center at 5201 Alpha Commons Drive, and the drive-through is accessed from a road across from the Alpha Commons Parking Lot that runs behind the Mason-Lord Building. Please note that cash withdrawals are limited to $1,000 and the drive-through cannot handle coin deposits or withdrawals.
Our Call Center will remain open with extended hours from 8:30- 6:00 Monday – Friday. We expect increased call volume, but are redeploying staff to assist with calls. We continue to have 24-hour support for debit and credit card issues.
Our Loan Center will remain open for the foreseeable future to continue processing loan requests. You can apply for a loan in Online Banking, and we can send the documents for signature electronically and deposit the funds to your account or mail a check.
Our Mortgage Department is also open and able to assist members.
---
Other Ways You Can Access Your Account:

Online and Mobile Banking can be used to check balances, view account history, pay bills, apply for a loan, update an address, pay bills, manage your budget, request a wire, or to deposit a check. We strongly encourage all members to be active online banking users. Visit jhfcu.org and click on the Account Login box at the top right, and click on "New User". You will need your JHFCU account number and TeleBranch24 PIN. If you need assistance enrolling, please call us at 410-534-4500.

ATM Access – We are part of a network of 50,000 fee-free ATMs, and you can make deposits at many JHFCU ATMs. Find one here. If you need an ATM or Debit card, please call us to request one be mailed to you.

TeleBranch24 – Our 24-hour automated phone service allows you to check balances, hear account history, transfer funds, or request a withdrawal check. Call 410-534-4500 and press 1. You will need your account number and TeleBranch24 PIN.


---
Need Help With a Loan You Have Currently?
If you find yourself financially impacted by the coronavirus/COVID-19, and/or the effects it is having on the economy, we are here to help. We recognize that though many of our members in healthcare are still working, you may have a spouse or family member whose job was affected, or your health may be affected. We can work with you if you currently have a loan with us. Please click the box below and complete the form to request assistance.
*If you have a JHFCU private Student Loan, please contact our processor, LendKey for assistance.
---
Expanded Withdrawal Access—Fees Waived

In order to help members access their funds during this pandemic period, JHFCU has made the following adjustments:
Free Holiday Club Withdrawals – JHFCU has temporarily suspended the fees for withdrawals from Holiday Clubs and has made access to transfers from Holiday Clubs available in Online Banking.
Free Education Savings Account Withdrawals – JHFCU has temporarily suspended the fees for withdrawals from Education Savings Accounts and has made access to transfers from Educations Savings Accounts available in Online Banking.
Free Early Withdrawals Or Closings of Share Certificates – JHFCU has temporarily waived the fee to withdrawal from or close a Share Certificate account before maturity.
No Fee from JHFCU for Foreign ATM Withdrawals – Members already have totally fee-free access to an extensive network of ATMs, but JHFCU now has also temporarily waived our fee if you use a foreign ATM not in that network. You may still be charged by the machine owner as we have no control over that, but will not be charged a foreign ATM fee for any ATM withdrawal.
No Fee for Temporary ATM or Debit Card Increases – If you need to make a larger cash withdrawal at an ATM or purchase at a vendor using your Debit Card that exceeds normal policy limits, JHFCU has temporarily waived the fee to process the increase.
---
Additional Information – Beware of COVID-19 Scams
As an additional service to members, JHFCU has updated our Security Center section of our website with helpful information about scams that have emerged as unethical persons have schemed to cheat consumers. At all times we urge you to be wary of any unknown party who contacts you and either promises to help (in exchange for money) or to scare you into purchasing something, or giving up personal information. Please also continue to be wary of debit/credit card scams and other security concerns outlined in the Security Center as well.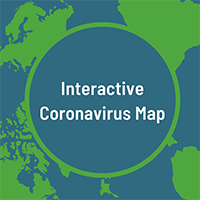 You can be confident that JHFCU itself is financially strong and is actively managing the changes we are facing. We are committed to helping our members get through this unprecedented challenge.

As we continue to monitor developments with coronavirus/COVID-19, we promise to keep you informed of any changes.

We thank you for your support during this time when so much is unknown. We remain committed to assisting our members and supporting our Hopkins Community.